How did you get involved with the program?
I've worked previously with Chef Roberto Fracchioni from Centennial College, and he selected three of us to go with him on this trip. There was someone from Toronto, someone from Niagara and someone from Prince Edward County. One of us is a restaurant-focused chef, one works in a vineyard and one is in events.
Walk us through your tour. Whereabouts did you go?
We were based out of Turin and then we had day trips planned for the five days we were there. Chef Ugo Mura from IFSE took us around and tried to expose us to the region and to the cuisine. We went to all kinds of places – more modern, more classic.
The Saturday we arrived we had dinner in Turin. Over the next few days we toured a bio-vineyard at the top of a mountain in Ventimiglia, we walked around downtown and the suburbs of Turin, and we went up to Frères Diemoz cheese factory in Valle d'Aosta.
It was independent and family-owned, been in his family for generations, and they probably had about 40 to 50 cows. In the spring he and his entire family start to go up the mountain to take his cattle out to pasture. They have one camp that they go to, and then the cattle's allowed to roam free. And then they move higher up to another area in the summer before coming back down.
He took us through his process from milking the cows in the barn, boiling the milk in a copper pot, pressing, soaking it in a salt brine solution, washing… He makes Fontina and Tomme, but he charged 14 euros per kilo for his highest-end cheese, which is nothing! Again, his production is fairly small, so he's producing about eight wheels or 40 kilos a day. Meanwhile we went to another producer who had 25,000 pounds of cheese in their cave.
That sounds like a really humbling experience. Is that part of why the smaller-scale cheese-making experience was particularly memorable for you?
Yeah! It's his family, and it's his life. That's what they do, and that's all they do. And just seeing that respect and care that they take in terms of the animal and also the process. He could very easily make the cheese and just mass-produce. But he's taking the time and the care, following classic techniques and processes, and obviously the designation of his cheese is important and he's committed to that standard.
What were some of the other foods you ate that were traditional to the regions you visited?
At every dinner we'd have grissini – like breadsticks – and that's classic to the region. We had risotto almost every meal, and the bonet cake is like an espresso chocolate pudding that is very classic to Piemonte – pretty much every night we had some version of this cake.
We also had a lot of cheese fondue – another classic dish made with Fontina or Tomme. One time we had it with diced-up Jerusalem artichokes and a raw egg yolk in the centre. You think your cheese fondue's not rich enough? Put an egg yolk on it! Another time we had it with egg, caviar and almonds.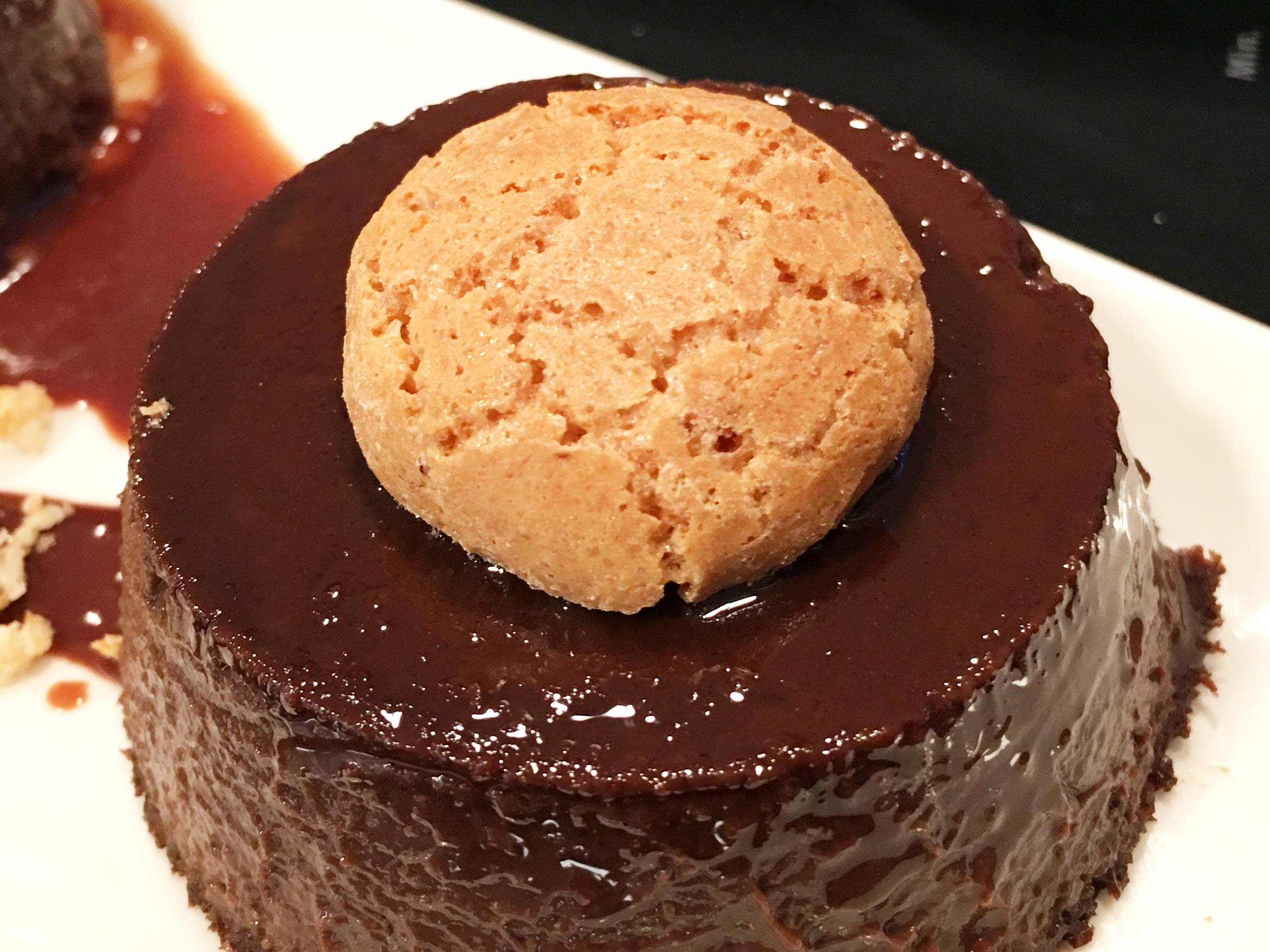 Sounds divine! And were there any other unique or stand-out dishes?
I mean, I loved the cheeses. But I also really loved the breads, the grissini, the focaccia. One of the classic dishes we had at Il Cavallo Scosso in Ventimiglia was the vitello tonnato, which is veal that's been cooked and chilled, then sliced and served with a sauce made with tuna and capers. It was a classic, but it was so good.
We also went to a Michelin-starred restaurant just outside of Turin called La Credenza. The owner and chef did modern takes on traditional dishes but there were still classics like saffron risotto, ravioli, lasagna, suckling pig… The interesting part was that the chef came to the table, greeted everyone, you sat down, he took your order, and he was almost like the head server. It was a very different approach. He has a chef that runs the kitchen but he's very much a presence in the dining room. And it's a very unassuming place, but they have an amazing wine collection.
Speaking of wine, any stand-out experiences there?
Going to the first vineyard, A Trincëa, on the mountaintop in Ventimiglia. I was blown away by that, and thinking, this is the first day – how are we going to top this?
This gentleman was doing it as a hobby during his retirement. It took six years to build the vineyard at the top. And I think it was a very small production, and sort of like a bio-vineyard – organic, that sort of process. It was just amazing. Beautiful.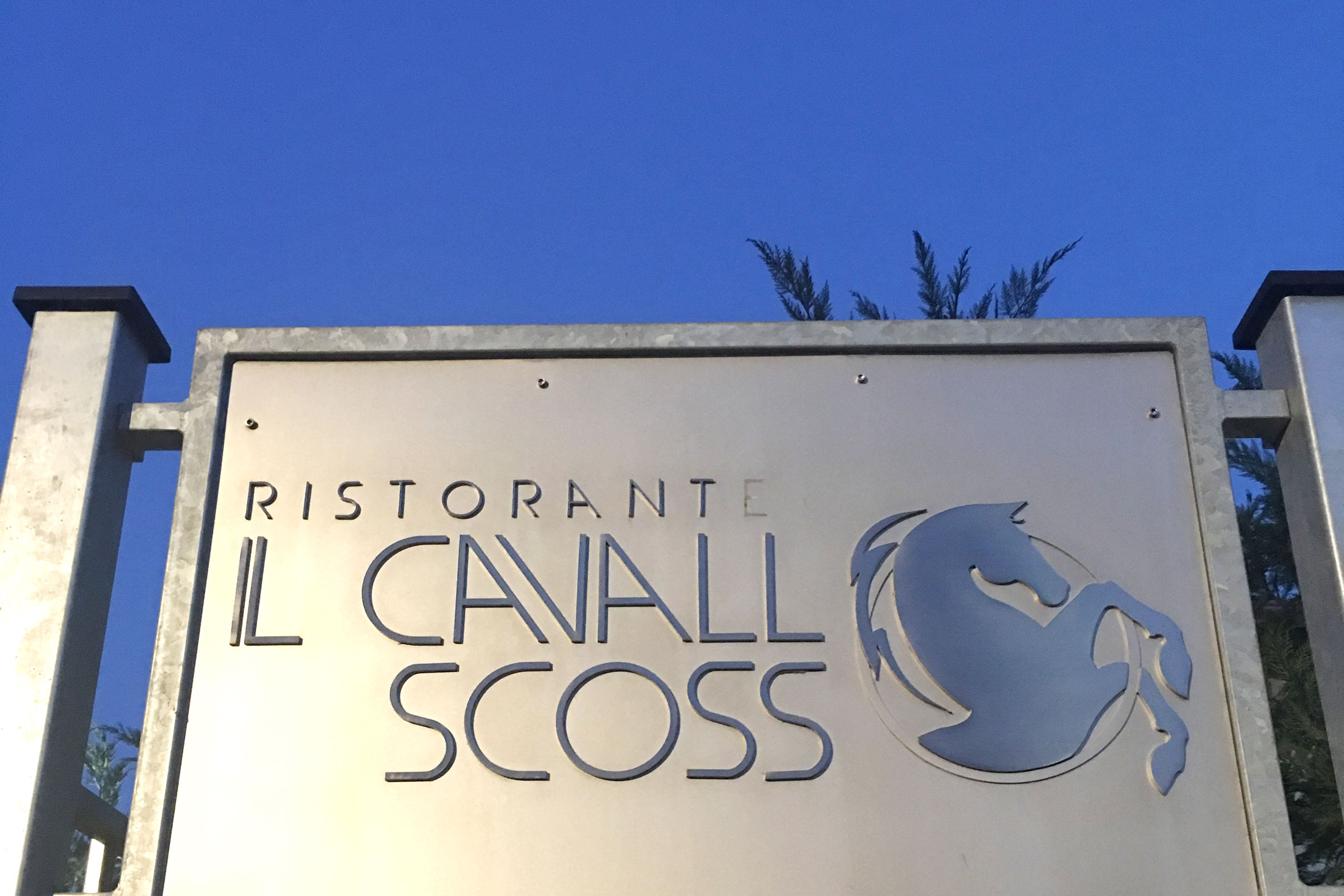 There seems to be a common theme among the chefs, winemakers and cheese makers you met – they are all very passionate about what they do and they've dedicated their lives to it. Has seeing them in their element changed the way you think about food and cooking and our industry?
I've been lucky enough to travel before, but when you get to travel with other chefs and it's focused on food and wine…it's an opportunity that doesn't happen often. And then you're introduced to these people, which just makes it so unique and so special. Everyone we met on the trip was very passionate about what they do, and very proud of the products they produced. But they were very warm and welcoming and open to sharing and showcasing what they do. Maybe my perception is different now, but I think these experiences are going to shape and change the way you think.
I think being in the industry that we are and doing what we do, we don't often get out to meet these individuals – this is their life and that's what they've chosen to do. Doing what we do in our careers – obviously there's this idea of the creativity and passion and energy you're putting into it, but seeing that in these individuals…I feel a connection to them.
How was their approach to food and wine different from – or similar to – what you're familiar with here in Toronto?
They work with what they have around them, I think sometimes more so than here in Canada. I think they're going back to the basics and getting more in touch with people around them. We're very agricultural, but having that relationship or connection with that farmer – although we've done some things like that here, we don't do it as much as we'd like.
It's the idea of slowing down and appreciating things. I guess some of that has to do with European culture and their appreciation for the dining experience, and I've always been intrigued by that – the time that they take.
Did you take any inspiration or learn any techniques that you might apply in your own restaurants?
Technique-wise, it is still very similar to what I see here. Obviously the Piemonte region is known for its great wine but there are other really unique and specialized products that come out of there – the cheese, the meats, the grappa, the hazelnut – there's a connection to that area and it's all part of that region's makeup. Everything ties in together.
Coming back to when we look at menus here, maybe we can apply that approach, too. I think we still base a lot of our food on seasonal, regional cuisine, and some of those principles that we as O&B stand for, we saw elsewhere. But just seeing those different values and how they bridge across various countries or regions – I think those are still true to wherever you are.
How will you infuse everything you learned on this trip into the Authentic Italian Table dinner at Luma?
Expect to see plenty of starters for the table, from cured meats to grissini, as well as preserves, giardiniera and Russian salad. This will be followed by a delicious pasta, fish course, meat course and dessert.
Overall, I think we want to focus the menu on the Northern Italian region, what they produce and what their dishes reflect.